Inaugural Ceremony
TIME: 19:00-20:30
LOCATION: ICC
The Inaugural Ceremony will bring together all delegates of the 16th World Conference on Tobacco or Health for a session that officially opens the conference and lays the foundations of the week to come.
Welcome
Dr Wael A Al Mahmeed, President, WCTOH 2015
José Luis Castro, Executive Director, The Union, Permanent Secretariat of WCTOH
Keynote Speaker
Dr Ala Alwan, WHO Regional Director, Eastern Mediterranean
"Tobacco and Non-Communicable Diseases"
The WHO World No Tobacco Day (WNTD) Awards Presentation
Every year the WHO presents WNTD awards to key people and/or organisations to mark excellence in tobacco control and to acknowledge valuable contributions to curbing the tobacco epidemic. In 2014, one of the honorees was HH Sheikh Dr Sultan Bin Muhammad Al Qasimi. The award was granted by the WHO Director-General for the remarkable and unique efforts of His Highness in controlling waterpipe usage.
The Youth Pre-Conference Workshop
A youth delegate from the Youth Pre-Conference Workshop will speak about No More Tobacco in the 21st Century.
Panel Discussion
We are honoured to be able to host a panel discussion as part of the Inaugural Ceremony, during which leading experts will explore key tobacco control issues.
Chair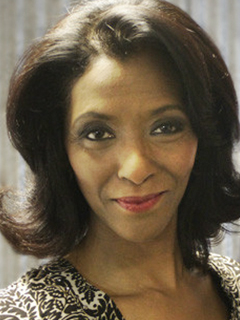 Zeinab Badawi, television and radio journalist
Zeinab has extensive experience in television and radio, working on a range of programmes. She is one of the best known broadcast journalists working in the field today. In 2009 she was awarded International TV Personality of the Year by the Association of International Broadcasters, and she has twice been named in Powerlist 2012 and 2015 (published by Powerful Media Ltd)as one of Britain's top 100 most influential members of the black community.
Panel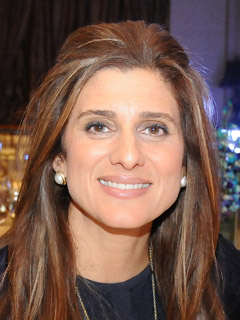 HRH Princess Dina Mired
Director General, King Hussein Cancer Foundation,Honorary Chairperson of the Jordan Breast Cancer Program
HRH Princess Dina Mired has led the King Hussein Cancer Foundation (KHCF) in Jordan as Director General since 2002. In her capacity as Director and mother of a cancer survivor, she developed the fundraising and development function and programmes at KHCF, making it the largest source of non-profit funds dedicated to the fight against cancer. In September 2011, HRH delivered the keynote speech on behalf of all civil society (social, civic and voluntary organizations) on opening of the United Nations General Assembly High-Level Meeting on Non-Communicable Diseases (NCDs), the first-ever High-Level Meeting on NCDs; and she is currently an Ambassador for the Global Smoke-free Worksite Challenge Initiative.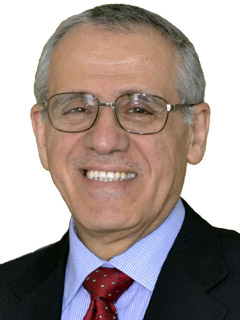 Dr Ala Alwan
WHO Regional Director, Eastern Mediterranean (EMRO)
Dr Alwan's remarkable career in the field of non-communicable disease management is second to none. He has held major positions with WHO in Oman and Jordan and has served as Minister of Education and Minister of Health in the Government of Iraq. From 2005 to January 2008, he was Representative of the Director-General and Assistant Director-General for Health Action in Crises and Assistant Director-General for Non-communicable Diseases and Mental Health from February 2008 until the end of 2011. He took up his current position in 2012.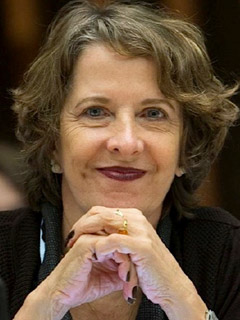 Dr Vera Luiza da Costa e Silva, MD, PhD
Head of Secretariat of the WHO FCTC
Dr da Costa e Silva is medical doctor, with a PhD in Public Health and Epidemiology and a Masters in Business Administration for the Health Sector. For 16 years she coordinated the department of epidemiology and cancer prevention at Brazil's National Cancer Institute and led national legislative, economic, surveillance and regulatory tobacco-control measures. From 2001–2005, she worked as director of the Tobacco Free Initiative at WHO and oversaw the Secretariat's work during the negotiations of the WHO FCTC. Since then she has worked as a senior international public health consultant and coordinated the Center for Studies on Tobacco and Health at Fiocruz, Brazil. From mid-2014, Dr da Costa e Silva has been the Head of the Convention Secretariat.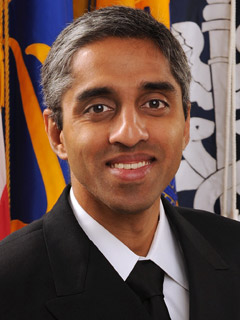 Vice Admiral (VADM) Vivek H Murthy, MD, MBA
United States Surgeon General
Dr Murthy was confirmed on 15 December 2014 as the 19th United States Surgeon General. As America's Doctor, Dr. Murthy is responsible for communicating the best available scientific information to the public regarding ways to improve personal health and the health of the nation. He also oversees the operations of the U.S. Public Health Service (USPHS) Commissioned Corps, comprised of approximately 6,700 uniformed health officers who serve in locations around the world to promote, protect, and advance the health and safety of the United States.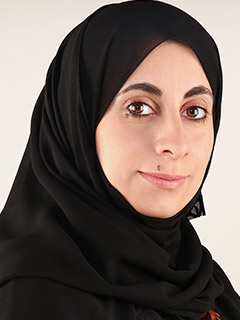 Dr. Farida Ismail Al Hosani
Acting Director of Public Health, Health Authority Abu Dhabi (HAAD)
Dr. Farida joined HAAD in 2008. She was the lead person in the establishment and implementation of the Visa Screening electronic system in addition to Infectious Diseases e-notification system. The two programs are the source of the infectious diseases surveillance data. She lead communicable diseases programs in the Emirate of Abu Dhabi including: Vaccination program, Tuberculosis control program, Visa Screening program, Infectious diseases e-notification, HIV control Program, and Malaria Control program. Dr. Farida worked and participated in forming the policies and standards related to infectious diseases in the Emirate of Abu Dhabi. She is a member of national committees for strategic planning and regulation of different programs in the national level. Prior to joining HAAD, She spent five years in Preventive Medicine Department practicing medicine and dealing with infectious diseases mainly Dr. Farida is a physician graduated from Faculty of Medicine and Health Sciences (FMHS) in Al Ain University and she had MPH degree from in John Hopkins Bloomberg School of Public Health. She is currently enrolled in DrPH program in the same University Dr. Farida is currently acting Director of Public Health in HAAD and adjunct Associate Professor in the College of Medicine and Health Sciences in UAEU. She won excellence in teachin award from UAEU in 2014.
Delegates will be able to enjoy cultural demonstrations – including cooking and folkloric dance – on the concourse and at the entrance as they arrive and depart.